Resisting an officer and smoking in public area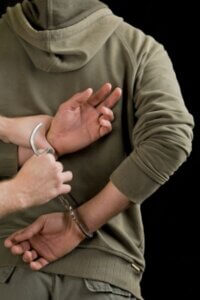 KK was smoking in a no-smoking area when he was approached by police.
After police pointed to the no-smoking area sign and asked him to put the cigarette out, KK nodded his head. However, as KK walked away, police alleged he turned and looked at them, and continued to smoke. Again, police walked up to KK, introduced themselves, and advised him to put the cigarette out.
Police asked KK for identification, which KK refused to provide. KK then attempted to run into Central Station to avoid further inquiry. Police arrested KK and charged him with resisting an officer in execution of their duties (58 Crimes Act 1900), and smoking in or on public passenger train/public area (s 51(1) Passenger Transport (general) Regulation 2017).
Downing Centre Local Court: community release order without conviction
O'Brien Criminal and Civil Solicitors successfully represented KK at the Downing Centre Local Court in the CBD of Sydney.
As instructed by the client, we entered a plea of guilty on behalf of KK to resisting arrest and smoking in a public area. His Honour took into account a number of considerations when determining the appropriate penalty for KK. These included:
the low seriousness of the offence due to the circumstances surrounding KK,
a plea of guilty,
being a person of prior good character,
and being unlikely to re-offend.
Despite the fact there was an offence against police, His Honour only sentenced KK to a Community Release Order, or CRO, (without conviction) for a period of 12 months for the charge of resisting an officer. In relation to the smoking offence, the matter was dismissed.
If police have charged you with resisting arrest, contact O'Brien Criminal and Civil Solicitors on (02) 9261 4281 to set up a free appointment with the defence lawyers in our Sydney office. 24 hour phone / text: 0421 373 961