Defending people against charges in trials by jury or in the summary courts is O'Brien Criminal and Civil Solicitors' speciality. It is from this skill that all other strengths in any criminal law firm are forged. We are very proud of our ability to successfully defend people charged by police. Our lawyers have conducted countless contested hearings in the local courts all around the country, and defended many hundreds of clients involving serious matters in trials by jury.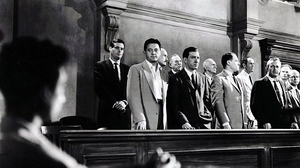 Every defended case first requires setting out a strategy. An analysis of the brief of evidence (BOE) as provided by the police investigating the charges will involve determination of whether a positive defence is to be raised, or whether the case can be challenged on the paucity of evidence – that the case cannot be established beyond any reasonable doubt. We will take you through the steps involved in asserting your defence so you understand your position and the case against you.
If we form the view that you ought give evidence in your own defence (a decision you will make after being informed of all actual and potential advantages and disadvantages), you will be properly prepared for that event. It might be that your case can be won without you giving evidence.
Understanding the elements of every charge and the laws of evidence is only part of the skills necessary to win defended matters. The style of advocacy is extremely important. At O'Brien Criminal and Civil Solicitors, we pride ourselves on our abilities as advocates in your case. Being an advocate comes with skill, practice and above all, preparation.
Peter O'Brien has 15 years experience in presenting cases for clients charged with some of the toughest, most demanding and complex matters. He has taught advocacy to lawyers and law students. His ability to recognise the central issues, studiously prepare your case and represent you with rigour and style is well respected in the criminal legal fraternity. Hs selection of lawyers in the practice is testament to his focus on advocacy as a discipline.
All lawyers at O'Brien Criminal and Civil Solicitors are skilled and experienced advocates, ready and able to take your case on with energy, compassion and style.
In jury trials we work with some of the most formidable barristers in the country, from silks such as Queens Counsel (QC) and Senior Counsel (SC) to barristers who are at the top of their game. If you wish we can also present your jury trial ourselves; we've got plenty of experience in doing just that. No matter what you are charged with, we can formulate a cost-effective jury trial strategy which ensures that the case is properly resourced and your innocence is best protected.
If you are not guilty of a charge, don't put your liberty, reputation or livelihood at risk. Ensure that your rights are protected by choosing a criminal law firm who can diligently prepare and present your case.
Contact O'Brien Criminal and Civil Solicitors on (02) 9261 4281 or 24 hour phone / text: 0421 373 961 for advice on Jury Trials and Summary Hearings


O'Brien Criminal and Civil Solicitors are located at:
 

Suite 504, Level 5
233 Castlereagh Street
SYDNEY NSW 2000

Opposite the Downing Centre Court Complex

Close to Central Local Court