Assault officer in the execution of his or her duty and resist police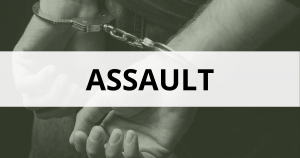 Police charged JC with one count of assaulting an officer and two counts of resisting police officer in the execution of their duty. JC was experiencing intoxication at the time of the offence.
Persons suffering from mental illness or condition or cognitive impairment
O'Brien Criminal and Civil Solicitors successfully acted for JC. His Honour found all offences against JC proved at Waverley Local Court. However, we tendered subjective material on behalf of JC after the hearing for His Honour found that JC was suffering from a mental illness at the time of the offence. He dismissed the charges under section 32 of the Mental Health (Forensic Provisions) Act.
Assault officer in the execution of his or her duty – section 58, Crimes Act 1900;
Resist police/hinder police/incite another to assault/resist/hinder police – section 546C, Crimes Act 1900;
Persons suffering from mental illness or condition or cognitive impairment – section 32, Mental Health (Forensic Provisions) Act 1990