Negligent driving occasioning grievous bodily harm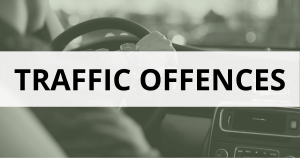 BDA faced court for negligent driving occasioning grievous bodily harm following a tragic incident which left his son in a coma.
BDA towed his sons, on skateboards, behind his vehicle, when they collided with each other and fell to the road. One son struck his head against the road and went to hospital.
One doesn't have to try too hard to imagine the regret that he felt given the seriousness of the injury.
Disqualification of licence and good behaviour bond
Following a plea of guilty, BDA's conviction was recorded and he got a sentence of a 12 month good behaviour bond. BDA also got a disqualification from driving for 12 months. The offence happened in February, and the sentence was handed down in October. However, due to an administrative error, BDA's licence disqualification started from the time of the sentencing, rather than from the time of the offence. He instructed the defence to appeal this decision on the grounds of severity.
Severity appeal: back-date licence disqualification and conditional non-conviction order
During the appeal proceedings, our traffic appeal lawyers made clear the extent of BDA's guilt and remorse. The defence assisted BDA in submitting over half a dozen letters of reference, including a letter from BDA's current employer. Apart from praising BDA's character, the employer made it clear that BDA's continued employment was untenable if his licence was not reinstated.
Following these submissions, the disqualification of BDA's licence was backdated to the time of the offence. His sentence was also downgraded to a non-conviction order, conditional on the completion of his good behaviour bond.
Contact O'Brien Criminal and Civil Solicitors on (02) 9261 4281 to set up a free appointment with the defence lawyers in our Sydney office. 24 hour phone / text: 0421 373 961