Charges, statutes and outcomes
Assault occasioning actual bodily harm
assault
ABH
section 59 Crimes Act 1900
Section 111 Crimes Act 1900
Enter with Intent to Commit Indictable Offence
Intent to Enter Dwelling
Serious Indictable Offence.
Facts: Assault Occasioning Actual Bodily Harm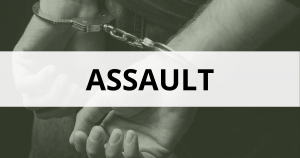 AU faced two counts of Assault Occasioning Actual Bodily Harm and also an additional charge of Enter with Intent to Commit Indictable Offence (actual bodily harm).
The facts stated a scuffle ensued after our client was alleged to have forcibly entered a home following a long-standing dispute. The complainants claimed that our client assaulted both of them physically in which they sustained injuries inside their home. Our client maintained their innocence throughout this matter and entered Pleas of Not Guilty.
Outcome: Not guilty and acquitted of all charges
With O'Brien Criminal & Civil Solicitors representing AU, our efforts were able to successfully bring light to the:
inconsistencies in the evidence of the complainants,
their credibility
including the improper handling of the matter by the police against our client.
Based on the serious assault charges, our client faced a maximum sentence of 7 years' imprisonment. We presented a strong case before the Judge and jury in defence of our clients and the allegations facing them. The defence was also able to successfully raise evidence to support the incredibility of the complainants throughout the proceedings. The empanelled jury returned a verdict of Not Guilty on all three charges for our client and they were acquitted.
O'Brien Criminal and Civil Solicitors are experienced in defending various types of assault charges, including charges of Intent to Commit Serious Indictable Offences, having assisted many clients in doing so. If you have been charged with an offence and think a similar course of action is appropriate in your situation, call us on (02) 9261 4281 today to discuss your legal options.