Reckless wounding in company, affray, common assault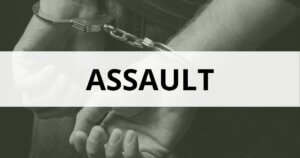 AVG was part of a group that started a brawl at a house party. Consequently, police charged him with common assault, affray and reckless wounding in company. The facts of the brawl are confused, yet it was known that one of the complainants suffered two shallow knife wounds. AVG was not the person who wielded the knife. Nonetheless he faced a charge of  reckless wounding under the rules of joint criminal enterprise.
Joint criminal enterprise: conditional discharge and good behaviour bond
Extending the crime of reckless wounding via the rules of joint criminal offender requires the second offender to share an express or implied agreement to achieve a common result with the primary offender. However, the fact that AVG was merely in the same group as the knife-wielder did not provide evidence of such an agreement. The defence lawyers argued this point during pre-trial representations with the prosecution, and the prosecution withdrew the charge.
There were two remaining charges – common assault and affray. The defence lawyer successfully negotiated for AVG to plead guilty to affray if common assault were withdrawn. Upon sentencing, AVG got a sentence of a year-long good behaviour bond and a fine, and no conviction was recorded.
Contact O'Brien Criminal and Civil Solicitors on (02) 9261 4281 to set up a free appointment with the defence lawyers in our Sydney office. 24 hour phone / text: 0421 373 961