Client arrested after causing injuries to another person in Petersham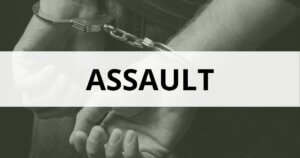 SM was in a Petersham unit in Sydney's inner west with another person. She struck the other person over the head with a vase several times causing him serious head and facial injuries. SM called the emergency number, triple zero, with the police and ambulance arriving a short time later. SM informed the police of what happened. The police arrested SM and placed her in a police vehicle. They informed her that they would search her, to which she responded with "You're not touching me." Then, she drew her left leg under her body and kicked out towards the police officer.
Charged with two offences
Police charged her with wounding a person with intent to cause grievous bodily harm and assaulting a police officer in the execution of duty. A criminal defence lawyer from O'Brien Criminal and Civil Solicitors represented SM in her case.
Wounding charge withdrawn
With regards to the wounding charge, we informed the prosecution that SM had a strong self-defence case, and that they couldn't convict her beyond reasonable doubt. The prosecution withdrew this charge.
Representation in sentencing hearing
SM pleaded guilty to assaulting a police officer in the execution of their duty.
Later, at her sentencing hearing we argued that she:
cooperated with the police,
submitted to arrest
and cooperated in getting into the police van.
The magistrate made an assessment on the objective seriousness of the charge and decided that a sentence under section 10A was appropriate. This meant that the court recorded a conviction but gave no other penalty.
This is just one of many successful outcomes where O'Brien Criminal and Civil Solicitors represented clients in sentencing hearings. If you require representation call us on (02) 9261 4281 to book a free initial consultation with a criminal defence lawyer.