Assault occasioning actual bodily harm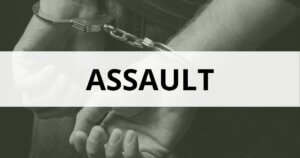 Police charged WJP with two counts of assault occasioning actual bodily harm.
Policr alleged that he and two unknown co-accused got out of a motor vehicle. They then approached two young victims, demanded and took money off them using menace and threatening violence. They then punched each in the face causing black eyes and lacerations to each victim and then absconding in the motor vehicle.
Police were told by a witness to the incident of the number plate of the motor vehicle which carried the offenders.  After this,  police then spoke to the registered owner of the motor vehicle. That person provided details as to the driver and passenger at the time when the offence took place.  WJP was named as an occupant of the car at the time the victims were attacked.  When spoken to by police WJP denied being involved in the offence and claimed that the person who named him had told the police lies.
Plea of not guilty – charge dismissed
After a two day hearing in the Local Court, WJP was acquitted of the charges of assault occasioning actual bodily harm on each of the victims.
We successfully argued on his behalf that he could not properly be identified as one of the assailants who attacked the complainants. The identification by the victims was vague and contradictory. Also the assertion by the person informing police that WJP was involved was unreliable and untrustworthy. Consequently, the Magistrate hearing the matter could not satisfy themselves beyond reasonable doubt that WJP was involved in the offence at all.
After this, WJP then applied for costs to cover his legal fees in defending the matter, arguing that the case was baseless from the outset. In conclusion, the Magistrate hearing the matter agreed and ordered that the prosecution in the case pay WJP's legal expenses.
Testimonial:
"Simply the best criminal lawyer in Sydney!"
Contact O'Brien Criminal and Civil Solicitors on (02) 9261 4281 to set up a free appointment with the defence lawyers in our Sydney office. 24 hour phone / text: 0421 373 961
Assault occasioning actual bodily harm

steal from the person

plea of not guilty

charge dismissed