Brookvale bingle leads to theft and furious driving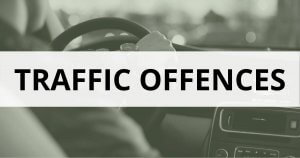 A small collision occurred between our client's car (JB) and that of the victim JH at an intersection in Brookvale. There were claims that the two had been arguing when JH took out his mobile phone to take photos of the collision. JB then snatched JH's phone without his permission and went back to his vehicle with the phone.
JH stood in front of JB's vehicle to try and stop him from leaving with his mobile phone. JB moved forward in his vehicle with JH on top of the bonnet for a short distance before JB stopped the vehicle and gave JH his phone back.
Guilty plea to stealing from person and driving offences
JB pleaded guilty to stealing from the person and driving furiously, recklessly and in a dangerous manner. The magistrate sentenced him to a section 9(1) bond, a fine and a disqualified licence for 24 months. We represented JB in his District Court sentencing appeal. Our appeal lawyers argued that his penalty was too severe and successfully sought a reduction in his sentence.
Good character references assist in reduction of sentence
We assisted our client in obtaining several character references as to show the judge that JH was of good character. Therefore the penalty given by the initial magistrate was too harsh, particularly the length of his license disqualification which would unfairly impact on JH given his strong reliance on driving to get around.
The judge took into consideration the references provided and allowed the appeal. Consequently, JB's licence disqualification saw a reduction to 12 months.
This is just one of many successful outcomes where O'Brien's Criminal Defence Solicitors have represented clients in driving or traffic offence related cases. If you are facing a charged of a driving or traffic offence and require representation call us. We are on (02) 9261 4281 to book a free initial consultation.