False Imprisonment, Assault and Trespass to Person by NSW Police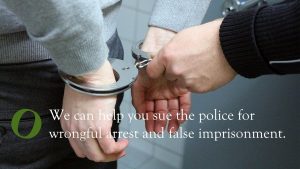 Police drove past BL in their vehicle whilst travelling in the opposite direction. They subsequently did a U-Turn and directed BL to pull her vehicle over. Police demanded to see BL's licence and then breathalysed BL.
BL complied with police directions and produced her licence and underwent a breath test.  The breath test returned a negative result. The police then fully searched BL's vehicle and located nothing suspicious. The police then conducted a personal search of BL without providing an explanation of why it was necessary beforehand. The search took place on a busy highway in full view of other motorists. BL suffered shock, distress and humiliation by the actions of the police.
Claim against the police for unlawful behaviour
O'Brien Criminal and Civil Solicitors claimed that the conduct of the police was high-handed, unwarranted and that both the personal and vehicle search were unlawful.
We further claimed that police had breached various sections of the Law Enforcement (Powers and Responsibilities) Act 2002 NSW (LEPRA). We held that the Plaintiff had experienced unlawful imprisonment for approximately 15 minutes.
O'Brien Criminal and Civil Solicitors are able to pursue your possible claim anywhere in Australia. Please don't hesitate to get in touch with us today on (02) 9261 4281 or by email at