Assault occasioning actual bodily harm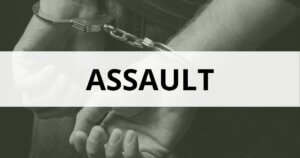 Police charged JXP with assault occasioning actual bodily harm after he punched his 15-year-old son in the face during an argument at their family home. He was a lawyer. JXP had acted spontaneously and impulsively in hitting the child. However, the child had a brown belt in karate and had shaped up immediately before the incident.
JXP instructed that he did not want his son to give evidence. Also, that he could not risk having a criminal conviction and that he had possibly acted in self-defence.
Arguable self-defence, child victim, plea negotiations, no conviction result, good behaviour bond
After protracted negotiations with prosecuting authorities over the assault charge, the parties agreed that JXP would enter a plea of guilty to a charge of common assault. We tendered psychiatric material, both of the child victim and of JXP.
The material documented that JXP was a loving and caring father, that he had never behaved in a similar fashion and he was unlikely to ever conduct himself in this way again. Since the incident, he had sought counselling. Also, the child was seeing a behavioural therapist in relation to his behaviour at home.
In conclusion, the sentencing magistrate was of the view that:
JXP had acted in a manner aberrant to his usual behaviour,
that he was an elderly gentleman with no prior convictions
and that there was likely to be an argument of self-defence available to him that he forewent in order to spare his son from experiencing a cross-examination and to shorten the proceedings.
In those circumstances, the learned magistrate imposed no conviction and placed him on a good behaviour bond.
Testimonial
"Peter, I am so relieved that it is over. It was a fantastic result. My family and I owe you so much."
Contact O'Brien Criminal and Civil Solicitors on (02) 9261 4281 to set up a free appointment with the defence lawyers in our Sydney office. 24 hour phone / text: 0421 373 961