Man starts destroying home after argument with his mother
Police charged AH with two counts of destroying / damaging property after engaging in a heated verbal argument with his mother. AH picked up a coffee table from the centre of the room and smashed it against the front door. This action obliterated the coffee table and caused a large crack to the front door. Then, his mother intervened to try stop AH from damaging any further property. However, these attempts caused her to sustain an injury to her left wrist. AH's sister called the police.
Magistrate orders apprehended violence order (AVO) in good outcome for client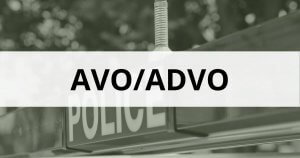 We successfully represented AH at Liverpool Local Court. After negotiations, the two charges were withdrawn. The court confirmed a final AVO order for a mandatory period of 2 years. This came with a condition to not approach his mother for at least 12 hours after drinking alcohol or taking illegal drugs.
Contact O'Brien Criminal and Civil Solicitors on (02) 9261 4281 to set up a free appointment with the defence lawyers in our Sydney office, 24 hour phone / text: 0421 373 961