Charged with domestic violence assault occasioning actual bodily harm
SF was involved in a domestic dispute with his partner in Sydney's western suburbs. Consequently, he was charged by police with assault occasioning actual bodily harm under Section 59 Crimes Act 1900 .
Plea of guilty at Mt Druitt Local Court with defence on mental health grounds
He pleaded guilty before Mt Druitt Local Court and admitted to the facts that occurred. SF had a history of mental illness and criminal defence lawyers from O'Brien Criminal and Civil Solicitors sought an order under Section 32 Mental Health (Forensic Provisions) Act 1900. This provision gives the court the ability to make a more appropriate order when dealing with offenders with mental illness.
Mental health provisions and outcome
Given SF's lack of mental stability, lawyers from O'Brien Criminal and Civil Solicitors argued that it was more appropriate to deal with SF's matter via the mental health provisions. This was opposed to the alternative of dealing with it under the Crimes Act.
A psychologist was brought into court who presented a mental health report indicating that SF suffered from schizophrenia. The accused's partner was supportive of SF receiving treatment for his mental health. This fact the court took as a relevant consideration. The court granted an application for SF to complete treatment under section 32.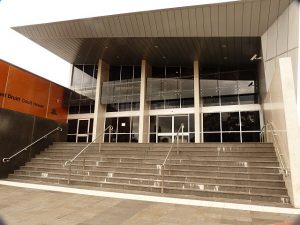 Contact O'Brien Criminal and Civil Solicitors on (02) 9261 4281 to set up a free appointment with the defence lawyers in our Sydney office. 24 hour phone / text: 0421 373 961