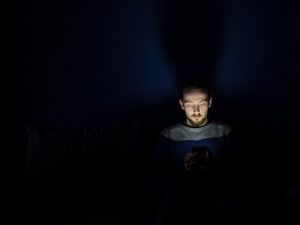 Perth man and operator of E-Station, a supplier of EV (electric vehicle) charging equipment, Patrick Finnegan, is suing for defamation as a result of three mens' comments via the business social media outlet Slack. 
Mr. Finnegan is seeking a claim of $350,000 in general damages as well as aggravated and special damages through the Federal Court. This is the first time the Australian courts have seen a defamation claim as a result of "off topic" comments through an online social outlet.
Defamation law may be out of step with social media
This is an important case. In drastically changing times the law sometimes struggles to keep up with modern events. Consequently, this case could be a catalyst of change for legislation surrounding future communication amongst online social platforms. 
David Rolph, Professor at University of Sydney's Law faculty said "defamation law is a medium-neutral. It applies to all forms of communication, not just traditional media…as we change the way we communicate, defamation law will follow". 
It can cost both the plaintiff and defendant hundreds of thousands of dollars, and many years in court, to resolve a defamation action. 
Take Esther Rockett's case, described as a 'comprehensive victory against a Goliath organisation by a woman who refused to be bullied'. In this she was defended by O'Brien Criminal and Civil Solicitors very own Senior Lawyer Stewart O'Connell.
Esther was a health care activist that Serge Benhayon targeted. Benhayon claimed that the blogger "incited acts of violence" against devotees of his Universal Medicine business. The UM leader sued Ms. Rockett for defamation. However, Senior Lawyer Stewart O'Connell proved to the Supreme Court NSW jury that UM was a "socially harmful, dangerous [and] exploitative cult" that "preys on cancer patients".
The take away from this: it is imperative to not make damaging allegations against another person unless there is irrefutable ability to prove that such allegations are true. A defamation suit can prove to be damaging to the reputation of both parties, costly and time consuming.  
If you have any concerns about allegations regarding defamation towards yourself please do not hesitate to contact O'Brien Criminal and Civil Solicitors.