Drug dog sniffs out cocaine as man enters music festival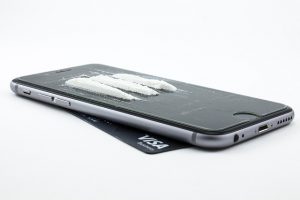 Our client, Harry (or HV), attended the A Day On The Green music festival in the Hunter Valley. On the morning of that day, he was with several friends, entering the venue. Then, a police drug dog indicated that he possessed prohibited drugs.
Consequently, the police stopped Harry. Then, they took him to their tent outside the venue and lawfully strip searched Harry and found cocaine. Consequently, they took him to Maitland Police Station and charged him with two counts of possess prohibited drug . These charges come from his being in contravention of the Drug Misuse and Trafficking Act 1985 (NSW). The sergeant on duty granted him police bail.
Unfortunately this arrest meant that he was unable to re-enter the venue and attend the festival with his friends. The ticket, which cost over $20o, was in effect, lost.
Plea of guilty in Maitland Local Court leads to Conditional Release Order
The registrar of the Maitland Local Court scheduled Harry's hearing for June 17. On that date, we entered pleas of guilty to both charges before the Local Court in Maitland on Harry's behalf. Then, the magistrate sentenced him to a Conditional Release Order (CRO) to be of good behaviour for 18 months.
Nonetheless, this was a good outcome for Harry as he had a young family to support. Therefore, he couldn't afford to get a custodial sentence.
Afterwards, Harry said, "as soon as I contacted O'Brien Solicitors, it seemed that they asked the right questions and had the experience that I needed".
From this, you can see that if police charge you with drug offences, you need to contact us immediately. We have helped hundreds of people to get the very best possible result. You can reach our drug lawyers on (02) 9261 4281  or via our contact form.
music festival;
drugs;
prohibited drugs;
possess prohibited drug;
drug misuse and trafficking act;
cocaine;
local court;
conditional release order;
CRO