Assault and affray at a family gathering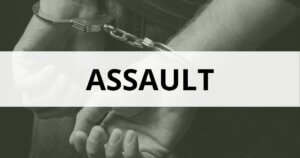 HXJ got into a dispute with a fellow attendee at a family gathering in a suburb of Sydney. After stepping outside the property and walking to a nearby empty lot with a number of other attendees, the dispute escalated. The police alleged that HXJ punched the other attendee, causing actual bodily harm, immediate pain and a swollen lip.
The police further alleged that HXJ and NJ, another attendee, shouted and began to punch each other. They also alleged that the fight continued and further attempts at stopping it proved unsuccessful. The police alleged that with the arrival of police, HXJ and NJ fled the location via the back fence.
Sustaining a deep cut in the escape, HXJ attended Hurstville Police Station seeking medical treatment. As a result of his admission to hospital, police did not convey him back to custody nor read his rights under Part 9 of the Law Enforcement (Power and Responsibilities) Act 2002 (NSW). This meant that the police could not interview him at the time.
The police obtained statements from a number of witnesses, including the attendee victim who was punched.
Police charged HXJ with two offences:
Various witnesses testified at the hearing
The key witness and victim of the punch chose not to attend the proceedings. Therefore lawyers were not able to cross-examine him and test his statement in Court. Consequently, as a result of the lack of evidence, our solicitor negotiated with the Police Prosecutor to withdraw the charge against HXJ of assault occasioning actual bodily harm.
We conducted a defended hearing with regard to the affray charge, including the co-accused MJ. One witness to the affray was the subject of cross-examination. Additionally, HXJ gave evidence in his own defence, a witness for HXJ gave evidence and the co-accused NJ gave evidence.
Additionally, we raised evidence about HXJ's character to support the credibility of his denial of guilt, pointing to his complete lack of a prior criminal record.
Our solicitor successfully submitted to the Court that there wasn't enough evidence to convict HXJ of affray beyond a reasonable doubt. This was in light of the competing versions given by the witnesses, HXJ and NJ.
If you need an assault defence lawyer, then contact us today.
Contact O'Brien Criminal and Civil Solicitors on (02) 9261 4281 to set up a free appointment with the defence lawyers in our Sydney office. 24 hour phone / text: 0421 373 961