Facts: Larceny charge after stealing mail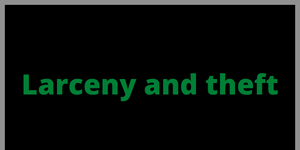 Police charged SE with larceny after seeing video of him sorting through mail in the shared letterboxes of his apartment complex. CCTV cameras showed SE placing a number of the letters in a bin, while placing other letters up the front of his jumper.
Outcome: Section 10 conviction after residential treatment program
O'Brien Criminal and Civil Solicitors successfully acted for SE, who had completed a recovery-orientated, residential drug treatment program. This delivered him into the context of a modified therapeutic community. SE received a conviction with no penalty under section 10A of the Crimes (Sentencing Procedure) Act 1999.
Contact O'Brien Criminal and Civil Solicitors on (02) 9261 4281 to set up a free appointment with the criminal defence lawyers in our Sydney office. 24 hour phone / text: 0421 373 961