Robbery while armed with an offensive weapon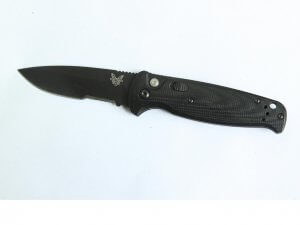 VCN was involved in the robbery of a restaurant in Haymarket in Sydney. While another offender forced the shop owner to hand over the money in the till, VCN used a small knife to threaten a customer near the door into handing over his wallet. VCN then assisted with removing the cash drawer of the till.
VCN doubled up as the driver of the getaway vehicle, a silver Honda. The two nearby bouncers took down the registration number of the vehicle, which allowed police to track the vehicle and wait outside of VCN's home. VCN returned home and parked the Honda. A police vehicle appeared and blocked him into the parking space. VCN attempted to ram his way out of the parking space. When he was unsuccessful, he stopped the car and police arrested him.
Police charged VCN with two counts of armed robbery and one count of using a weapon to resist arrest. He pleaded guilty to the robbery charges, and was found guilty of the resist arrest charge. His case proceeded to sentencing.
Sentencing hearing: subjective factors
After submissions, the judge determined that the current case fell within the category of case covered by the R v Henry guideline judgement. In R v Henry, as in the current case:
the offender was young,
did not plan the crime to any significant degree,
used a weapon capable of serious injury yet only caused limited injury,
took only a small amount
and entered a plea of guilty.
Because the current case conformed to the guideline judgement, the court was limited to a narrow range of sentences. The defence also submitted that VCN's motivation was a desperation to fund his expensive ice habit. VCN was so desperate for money that he pawned a bracelet with the names of his children on it. His partner and children left him because of his offending.
VCN got a sentence of five years imprisonment with a non-parole period of three years. Given time already served, VCN felt immense relief that he would be eligible for parole in two months time.
:ContactOBS:
Robbery whilst armed with an offensive weapon, Section 97(1) Crimes Act 1900
use of an offensive weapon to resist arrest, Section 33B(1)(a) Crimes Act 1900
sentencing hearing
subjective factors