Special category driver drive with special range PCA 1st offence: Redfern – Surry Hills Police Station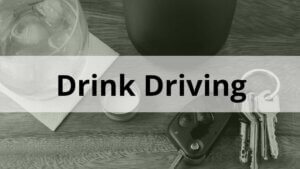 Police observed RG driving a scooter on a road in Redfern in Sydney's inner South. They stopped the vehicle a short distance later for the purpose of a breath test and a licence check. Police approached RG who had one adult pillion passenger at the time. RG produced a NSW R-Class P1 Provisional licence, which has a condition that GR cannot carry a pillion passenger.
RG took a breath test and returned a positive alcohol reading. Police took him under arrest for the purpose of a breath analysis. They conveyed him to Surry Hills Police Station. Shortly after, RG supplied a sample of his breath which went for analysis. That returned a reading of 0.021 grams of alcohol in 210 litres of breath.
RG was issued a Field Court Attendance Notice for the offence of "Drive with Special Range Prescribed Concentration of Alcohol – 1st Offence."  That is pursuant to section 110(2)(A) Road Transport Act 2013– section 10(1)(a) Crimes (Sentencing Procedure) Act 1999). RG received an infringement notice for the offence of, "Not comply with P1 Pillion passenger restriction." Due to the Special Range reading, RG's licence did not get a licence suspension.
Outcome: Downing Centre Local Court
RG appeared before Downing Centre Local Court in Sydney where he his sentenced was a $400 fine and a 3-month licence disqualification. He instructed us to send a Notice of Appeal to the District Court because the penalty was too severe.
Appeal: District Court – successful appeal
O'Brien Criminal and Civil Solicitors successfully appealed the decision before the District Court. The judge considered that as RG was only 0.001 above the alcohol limit to dismiss the offence without any conditions under section 10(1)(a) of the Crimes (Sentencing Procedure) Act 1999.
If police have charged you with drink driving, then contact us. We've gotten good outcomes for many facing loss of licence or even jail time.