Man assaulted for looking at other man's wife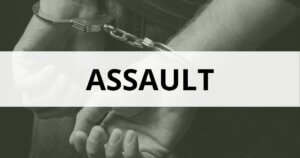 OW was sitting at the front of a Sydney hotel having a drink. The co-accused, who was walking past, confronted OW and accused him of looking at his wife. OW told him that he was not looking and was just having a drink. Without warning, the co-accused threw closed fists and assaulted OW in the face and chest.
The co-accused then walked inside towards the lobby lift and OW followed him. A physical altercation broke out and OW struck the co-accused in the face. The co-accused then seriously assaulted OW and returned to his hotel room. OW went to hospital. Police placed him under arrest the next day.
Outcome: charged with affray and common assault but gets CRO
O'Brien Criminal and Civil Solicitors successfully represented OW at the Downing Centre Local Court. OW initially faced charges of affray and common assault.
However, after successfully negotiating with the Police, the charge of affray was withdrawn and OW entered a guilty plea to one charge of common assault. We successfully argued a number of mitigating factors and outlined the provocation of OW by the co-accused, that he was a person of good character, was unlikely to reoffend and showed remorse.
Further, we convinced his Honour that OW's conduct was less serious due to the fact he did not instigate the incident and ended up much worse off. OW was convicted and received a Community Release Order (CRO) for 12 months.
Contact O'Brien Criminal and Civil Solicitors on (02) 9261 4281 to set up a free appointment with the defence lawyers in our Sydney office. 24 hour phone / text: 0421 373 961