Facebook defamation case: Geyer v Ghosn
A Facebook page NRL Memes with over 300,000 followers posted a photo of the plaintiff with a caption "THIS IS GETTING SPICY". The photo included a screenshot of a video insinuating the plaintiff was in a leaked sex tape. Importantly, the plaintiff is the daughter of a former NRL player Mark Geyer. The plaintiff's father and brother attempted to have the post removed from the page. Additionally, they sought to identify who posted the false and defamatory material. This was to lead to a classic Facebook defamation case.
Facebook defamation case in the District Court of NSW
On 26 April 2019 the plaintiff sued for defamation against the owner of NRL Memes Facebook page, Fouad Ghosn.
Fouad Ghosn denied owning the page. However the plaintiff tendered evidence of a message Fouad Ghosn sent boasting he "owned NRL Memes and I f****ng created the page." The plaintiff claimed the following imputations were conveyed by the post and they were defamatory of her:
Montanna Geyer, the plaintiff was intimately involved in the Tyrone May sex scandal;
The plaintiff is the girl in the Tyrone May sex video;
The plaintiff is a person who has been exposed to viewers as the woman filmed having sex with Tyrone May.
The sole defence by Fouad Ghosn was denial of defamatory meaning and of publication. On 13 November 2020, the jury returned favourably to the plaintiff. They agreed that the above imputations were conveyed and defamatory of the plaintiff.
As liability had been established against Fouad Ghosn, the amount of damages remained as the issue for Her Honour Gibson DCJ.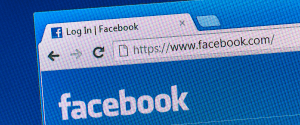 The plaintiff, her father and brother gave evidence of the plaintiff's distress on the night she learned of the post. The plaintiff also gave evidence of the vast reach the post had as she received a large increase in requests on Facebook and Instagram. Moreover, three of the plaintiff's friends gave evidence of the plaintiff's distress and the number of inquiries they received from relatives and friends. The plaintiff's legal team also submitted that aggravated damages were appropriate for the defendant's failure to apologise.
Conclusion
The Judge, after reviewing the available evidence and the authorities deemed that the plaintiff and the family painted a credible picture of a young woman that viral falsehood overwhelmed. This viral nature of the falsehood profoundly impacted her personally for a considerable time. Her Honour ultimately awarded the plaintiff judgement in her favour for $125,000.
For further information on this District Court decision see [2020] NSWDC 744.