Larceny of a purse with iPhone, credit cards and money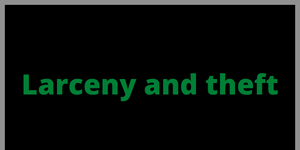 Police charged FP with the larceny of a purse with an iPhone 5, credit cards and a small amount of money. NS had recently been the victim of a break, enter and steal offence himself.
FP is a medical professional and a recorded conviction would seriously harm his future employment prospects.
Magistrate dismisses charges
The charges were dismissed. NS was discharged with the condition of a six month good behaviour bond. No conviction was recorded.
Larceny
Section 10 Crimes (Sentencing Procedure) Act
Dismissal of Charges
No conviction recorded
Contact O'Brien Criminal and Civil Solicitors on (02) 9261 4281 to set up a free appointment with the defence lawyers in our Sydney office. 24 hour phone / text: 0421 373 961