Grievous bodily harm with intent after previous AVO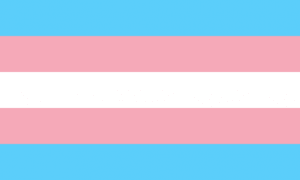 Police charged RXC with causing grievous bodily harm with intent. A transgender woman, RXC previously had an AVO placed against her by the victim for stalking and intimidating. Also, she had a history of contravening the court order against her prior to the incident.
Police alleged that RXC and the victim had an argument. There was a physical altercation which prompted the victim to call police. However, while the victim was on the phone to emergency services, RXC obtained a kitchen knife. Then, she proceeded to stab the victim at least 7 times. RXC fled the scene when two flatmates responded to the victim's screams.
Police arrested RXC and took her to Blacktown Police Station. There, Bail was refused. RXC pleaded guilty in the Local Court.  Later, she was committed for referral in the District Court. The offence of grievous bodily harm with intent came with a non-parole period of 7 years imprisonment.
Transgender status would make the client require assistance in prison
The defence lawyers submitted RXC was remorseful of her actions. Additionally, that time in prison would be harsher on her as her transgender status would require special kinds of assistance. The defence also submitted that injuries inflicted fell slightly below the mid range margin which would result in her getting a commensurate sentence. We made a number of detailed submissions regarding the offence and subjective matters as to the relationship between the offender and the victim, and RXC's own circumstances.
In conclusion, RXC's sentence was a period of imprisonment of 6 years with a non-parole period of 3 years.
Contact O'Brien Criminal and Civil Solicitors on (02) 9261 4281 to set up a free appointment with the defence lawyers in our Sydney office. 24 hour phone / text: 0421 373 961