Father punches youth who may have sexually assaulted his daughter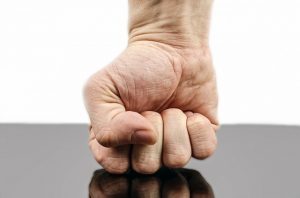 RW was charged with an assault on a 15 year old boy.  The assault occurred against a complex background.
This involved an allegation that RW's 15 year old daughter had experienced sexual assualt by the 15 year old victim of the assault.  During an altercation in a public place, RW had lost his temper and punched the victim in the face.
The victim complained to police and RW was charged with an assault of a minor.  RW pleaded guilty but argued that he was provoked by the ongoing conduct of the victim leading to the assault.
Outcome: Provocation is a factor in the Section 10 dismissal of the case
Taking into account the very significant degree of provocation, and taking into account the evidence of RW, the Court considered the degree of provocation very significant in the particular matter and dismissed it pursuant to section 10 of the Crimes (Sentencing Procedure) Act.
Testimonial:
"I am writing to thank you for helping me in my case and getting the best outcome. The one thing that I would really like to express appreciation for is your representation to the magistrate, it was concise and had all that was needed regarding the events leading up to the incident. Once again thank you, it is a relief not to have this hanging over my head." RW
Common assault of a minor

assault juvenile

role of provocation in sentencing