Charge of assault after child stops him from sitting on bus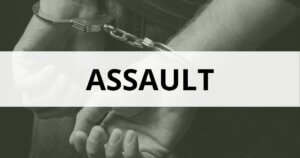 Police charged DT with common assault against a minor after an altercation occurred on a bus.
DT tried to sit on a vacant seat but the minor put out an arm to stop him from sitting there. The minor then told DT "you are not sitting there." DT and the minor argued for some time.
The minor later contacted police and reported that DT had slapped the minor on the hat and face twice. A witness who was a family member of the minor and sitting on the bus nearby also gave a statement to police. DT was interviewed by the police. DT explained that he had become angry at someone stopping him from sitting on a vacant seat on a public bus. He told police that he had confronted the minor but had never slapped the minor.
Section 10 after defended hearing
The minor, the witness and a police officer gave evidence in court. DT also gave evidence. The Magistrate found that there had been an assault because the minor was fearful due to the confrontation. However, the Magistrate found that there had been no physical contact and that DT had not slapped the minor as alleged.
DT avoided a conviction. The magistrate placed him  on a 12 month good behaviour bond pursuant to section 10(1)(b) Crimes (Sentencing Procedure) Act.
Common Assault

plea of not guilty

findings of fact by Magistrate