Assault and kidnapping charges: DPP v TS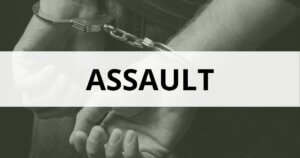 A victim made a serious allegation of kidnapping and assault against TS. The prosecution alleged that TS had, in the company of another person, detained and assaulted the alleged victim. This happened over the course of a number of days in an apartment complex. TS  entered a plea of not guilty.
Negotiation with DPP at CENTRAL LOCAL COURT, Sydney
O'Brien Solicitors negotiated with the DPP regarding the matter at an early stage.
Consequently the prosecution withdrew the charge of kidnapping and proceeded with a charge of Assault Occasioning Actual Bodily Harm in company. The prosecution called seven witnesses in their case over two days.
After hearing the evidence and after several hours of cross examination, the court found that the victim lacked credibility and would not accept them as a witness of truth. Although the remaining witnesses provided some corroboration, the court was left with reasonable doubt. It then found TS not guilty.
Testimonial for our criminal defence lawyer
"Peter – Thank you so much for your excellent work, and for your kind guidance and comments to T. I have nothing but praise for O'Brien Solicitors.  Every person that I have dealt with there has been fantastic so please pass on my thanks."
Contact O'Brien Criminal and Civil Solicitors on (02) 9261 4281 to set up a free appointment with the defence lawyers in our Sydney office. 24 hour phone / text: 0421 373 961