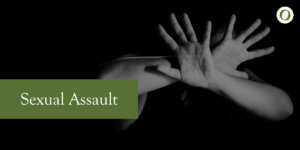 The complainant was a 15 year old girl who went to the house of one of the co-accused with two other girls. Adolescent male HA was at the house when the complainant arrived. After some drinks the other girls left the premises. The complainant had no place to stay. Consequently, she asked the co-accused if she could stay the night to which he agreed.
However, two incidents occurred that night. The first incident involved the two co-accused boys engaging in sexual intercourse with the complainant whilst HA stood by the door of the room watching.
The second incident later that night involved HA having sexual intercourse with the complainant.
Client charged with sexual assault related offences
HA and the two other boys involved in the incident were all charged. HA faced charges of 12 sexual assault related offences from the two incidents. These were aggravated by the fact that he committed the acts  in company and that the complainant was under 16 years of age.
Successful plea negotiation
The sexual assault defence lawyers assisted HA in a successful plea negotiation with the prosecution. HA pleaded guilty to two charges of sexual intercourse with a person under 16 years (aggravated) each carrying 12 years imprisonment, with the prosecution dropping the other charges.
HA received his sentence at the District Court and got sentenced to 4 years in Juvenile Detention. This was a favourable outcome for the client given the seriousness of the offences.
If you are facing charges for a sexual assault related offence speak to O'Brien Criminal & Civil Solicitors for expert legal advice. Call us on (02) 9261 4281 to book a free initial consultation.