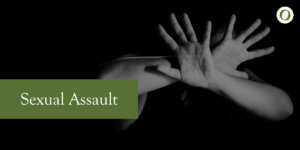 O'Brien Criminal and Civil Solicitors are expert assault lawyers. We have represented clients across a large variety of serious assault offences including defence against sexual assault charges. We have assisted clients in Local Court trials, District Court jury trials and sentencing hearings.
Here are a number of successful sexual assault case studies where O'Brien Criminal and Civil Solicitors have secured a favourable result for our clients.
Criminal lawyers represented TD in sexual assault trial at Penrith District Court. We pointed out inconsistencies in the complainant's story, discrediting her.
MJP was convicted after a Local Court hearing of aggravated sexual touching. The appeal was determined in the District Court of NSW and the conviction quashed.

A man is accused of sexual assault after a Cabramatta cannabis rendezvous. We negotiated the charges and were able to secure a sentence without any prison time.

WMK – Successful sentencing appeal
WMK was charged with, and pleaded guilty to, committing an act of indecency with a person 16 years or over. He got a 6 month suspended sentence. Subsequently, he instructed O'Brien Criminal and Civil Solicitors to appeal the sentence on the grounds of severity.
During the appeal hearing, the defence raised the significant remorse of WMK and the unlikely chance of reoffending. The District Court upheld WMK's severity appeal and downgraded the sentence to a 6 month good behaviour bond.
Key words: act of indecency – successful sentencing appeal – good behaviour bond

RJR – Sentencing judge grants leniency after client pleads guilty to breaching reporting conditions
RJR was arrested for failing to comply with his reporting conditions under the Child Protection (Offenders Registration) Act. He failed to notify police that his sister had arranged for him to look after her grandchildren on a fortnightly basis. When police discovered that RJR had been staying with children, they arrested RJR.
He pleaded guilty to the charges. We submitted in his sentencing hearing that RJR should get leniency given that he was within nine days of completing his 12-year reporting period at the time of the arrest. Accordingly, the judge handed down a non-conviction order and dismissed the charges.
Key words: reporting conditions – guilty plea – sentencing hearing – non-conviction order

EBO – Not guilty verdict after several sexual assault case offence charges
Our client was charged with two counts of sexual intercourse without consent and one count of indecent assault. EBO pleaded not guilty to both charges with his trial before a jury in the District Court. The jury returned a verdict of not guilty for all counts.
Key words: sexual intercourse without consent – incidence assault – not guilty – District Court

DC – Sexual assault case: jury returns not guilty verdict in five minutes of deliberation
DC was charged with 4 counts of aggravated sexual assault while inflicting actual bodily harm on the victim and one charge of recklessly inflicting grievous bodily harm. However, after three days of evidence and cross-examination of the complainant, it became apparent that the complainant was not an accurate or reliable witness. Based on this, the jury returned within five minutes of deliberation, with verdicts of not guilty on all five counts.
Key words: aggravated sexual assault – jury trial – not guilty

If you are facing charges of a sexual assault related offence nature, speak to one of our criminal defence lawyers today. Call us on (02) 9261 4281.