Eastern Suburbs pub patron charged with ketamine possession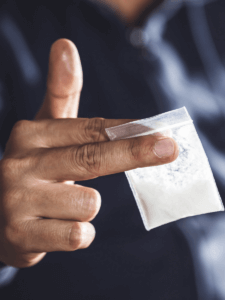 The police alleged our client attended a public bar at Double Bay in Sydney's Eastern Suburbs while possessing prohibited drugs. The police asked our client if he had anything on him. In response to this question, our client answered them that he had a bag of "ket".
In explanation, ket is the street name for the drug ketamine. Ketamine possession is illegal for the general public to have. Ketamine is legal for use by doctors and veterinarians as an anaesthetic. It has a legitimate use as a horse tranquilizer.
However, some people use it illegally to get high. Some seek it for its hallucinogenic properties. Ketamine can also sedate, incapacitate, and cause short-term memory loss. Because of this, some people use it as a date-rape drug. The dissociative drug is also known on the streets as Special K or K.
Charges of possess prohibited drug
Consequently, police charged our client with one count of possess prohibited drug. This was due to his contravention of the Drug Misuse and Trafficking Act 1985 (NSW).
Our lawyers entered a plea of guilty before the Local Court of NSW on behalf of our client. Accordingly, the Magistrate sentenced our client to a Conditional Release Order (CRO) to be of good behaviour for a period of 12 months.
This non custodial sentence is a good result for our client. He could not afford to be away from, or even lose, his job if he found himself in prison.
pub;
drugs;
prohibited drugs;
possess prohibited drug;
drug misuse and trafficking act;
ket;
ketamine;
Special K;
K;
Double Bay;
Eastern Suburbs;
Sydney;
Local Court;
conditional release order;
CRO
If police find you in possession of ketamine they may charge you with drug possession or supply. If so, contact our drug lawyers straight away.