Car accident in Woy Woy Good Samaritan leads to police brutality
In this case study a man tries to help police. They assault him and arrest him. He goes to a District Court appeal to get justice.
On 8 October 2018, between 11am-12pm, Robert attended the Woy Woy Hotel. While there he witnessed a motor vehicle accident when a single car drove into the car park fence.  Robert introduced himself to police to report what he saw.  They told him that his assistance was not necessary and he returned to the Hotel.
After a short time, Robert realised that the police had not taken his details in the event that they needed to contact him or get a written statement later.  He returned to offer them this assistance. The police told him to leave the area for 24 hours.
However, they then arrested Robert. In the process he was swung to the ground by police.  As a result of this, DR had injuries to his head and bled from his face.  He also had injuries to his knees and wrists as a result of the use of force by police.
Next, police charged Robert, alleging that he had committed two offences:
resisting and hindering a member of the Police Force in the execution of his duty, contrary to s 546C of the Crimes Act 1900.
refusing or failing to comply with a direction given in accordance with Part 14 of LEPRA, in contravention of s 199(1) of LEPRA.
Local Court hearing in Gosford followed by Supreme Court appeal
The hearing took place in the Local Court at Gosford.  The magistrate found Robert guilty of both charges.  We successfully appealed the matter to the Supreme Court which remitted it back to the Local Court for another hearing.
The matter again went before the Local Court at Gosford. The magistrate found Robert not guilty of the offence of resist/ hinder officer. However, the magistrate determined guilt for refusing or failing to comply with a direction given in accordance with Part 14 of LEPRA.
District Court appeal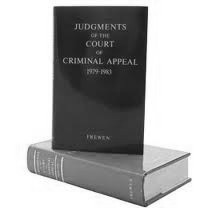 We appealed the finding of guilt to the District Court and Robert was found not guilty.  The District Court found that that the Office of the Director of Public Prosecutions (ODPP) pursued the case in circumstances where there was 'no prima facie' case.
The Judge found Robert not guilty of all charges and any wrongdoing.  The ODPP was ordered to pay Robert's legal costs for the Local Court and District Court hearings.
Robert further instructed O'Brien Criminal and Civil Solicitors to commence civil proceedings against the Police and the ODPP alleging, battery and assault, false imprisonment and malicious prosecution.
Robert suffered from Post-Traumatic Stress disorder due to the police conduct and continued prosecution.
O'Brien Criminal and Civil Solicitors was able to list this matter for an expedited hearing in the District Court.  At an early mediation of the matter, the defendant agreed to settle the matter in favour of Robert. This would be by way of a judgment for the Plaintiff and compensations for a significant sum, including his legal costs.
If police assault or illegally arrest you, contact us. Not only can we get you a good result in criminal court, we can help you sue them for compensation for targeting you illegally.
Police assault,
wrongful arrest,
not guilty after appeal,
costs against the Police and ODPP,
Civil action against the police,
battery and assault,
false imprisonment,
malicious prosecution,
judgment for the Plaintiff,
successful mediation,
significant compensation