Assault allegations as woman attempts to get visa
BD faced the following charges with the allegation of a series of:
common assaults
and assault occasioning actual bodily harm
and one count of armed with intent to commit an indictable offence, namely wounding.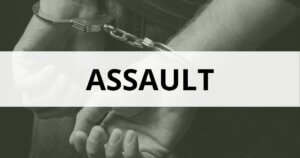 The prosecution alleged that over a number of months BD actually seriously assaulted his wife giving rise to the charges. BD pleaded not guilty to the offences.
The evidence against BD consisted of statements provided to the police by his wife detailing the complaints and some medical documentation supporting the existence of injuries allegedly sustained by her.  The Crown case, however, was weakened by the delay by the alleged victim in making a complaint to police or others and the absence of any other corroborating evidence.
Also, BD maintained that his wife had made the complaint with the ulterior motive of attempting to gain permanent residency after he had withdrawn his sponsorship for her permanent residency visa.  The defence subpoenaed a great deal of material from the Department of Immigration and the Police.
Not guilty due to low standard of evidence
The matter proceeded in the Local Court for three days of evidence. O'Brien Solicitors criminal defence lawyer team appeared on BD's behalf. Subsequently, the Magistrate found BD not guilty in relation to all counts.
One count of assault occasioning actually bodily harm was dismissed on the basis that the harm described was not capable of being bodily harm.   Additionally, the balance of the charges were dismissed by the Magistrate on the basis that the Court could not satisfy itself beyond reasonable doubt on the evidence of the complainant:
in circumstances where there had been a delay in the complaint,
there was an ulterior motive for the complaint to lie,
and where there was no additional corroboration of the complainant's evidence.
Contact O'Brien Criminal and Civil Solicitors on (02) 9261 4281 to set up a free appointment with the defence lawyers in our Sydney office. 24 hour phone / text: 0421 373 961