Read about how our experienced criminal defence lawyers assisted a young client in a plea negotiation.
—
Boys involved in sexual intercourse with minor charged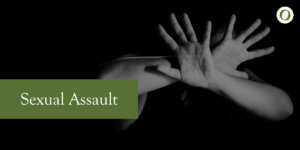 The complainant was a 15 year old girl who went to the house of BJ (a friend and co-accused of HA) with another girl. HA was at the house that the complainant was at. When the other girls left the premises the complainant had no place to stay. So she asked BJ if she could stay the night to which he agreed.
However, two incidents occurred that night. The first incident involved the boys engaging in sexual intercourse with the complainant whilst HA stood by the door of the room watching. The second incident later that night involved HA having sexual intercourse with the complainant. He stopped this act when he saw that the complainant was bleeding.
HA and the two other boys who were involved in the incident were all charged by police. HA was charged with 12 sexual assault related offences which were aggravated by the fact that the acts were committed in company and that the complainant was under 16 years of age.
Plea negotiation results in lesser sentence for client
The sexual assault defence lawyers assisted HA in a successful plea negotiation with the prosecution. HA pleaded guilty to two charges of sexual intercourse with a person under 16 years (aggravated) each carrying 12 years imprisonment, with the other charges being dropped.
Consequently, HA was sentenced at the District Court and given a sentence of 4 years in Juvenile Detention. This was a very favourable outcome for the client given the seriousness of the aggravated sexual assault offences with a minor.
If you have been charged with a sexual offence, speak to one of our criminal defence lawyers about your legal options. Call us on (02) 9261 4281 to book a free initial consultation.