Instance 1: Client arrested on mistaken identity and strip searched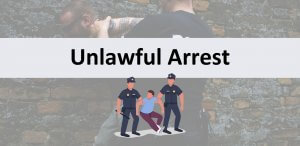 Our client's case involved two incidents where he got unlawful treatment by the police because of mistaken identity. The first instance involved an unknown person using the client's name when that person was arrested by the police. After the person did not appear at their court hearing, the court issued a warrant for the arrest of SF. The police turned up at the client's house asking if he was SF, to which he replied in the affirmative. SF was arrested, taken to the police station and strip searched. It was not until after this humiliating and traumatic saga that the police realised that they had made an error.
Instance 2: Client arrested and put into a correctional centre
The second incident occurred two years later. SF went to the police station to report the police assault that had happened at the time of the incident. The police asked him if his name was SF, arrested him because of the same warrant, and put him into a correctional centre.
Client made a civil claim against the police
SF approached O'Brien Criminal and Civil Solicitors to sue the police for assault, false arrest and unlawful imprisonment. The matter was settled with the police which resulted in our client receiving compensation.
If you have been the victim of police mistaken identity, speak to O'Brien Criminal & Civil Solicitors for advice. You might have a civil claim against the police. Contact us on (02) 9261 4281.