This case involved an application for an apprehended violence order  (AVO) served against our client AM. The person in need of protection under the AVO was JM who was the 11 year old son of AM.
Mother attempts to handle troubled child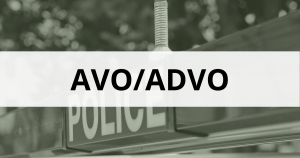 On the night in question, JM was acting rudely and in defiance against his mother. AM told JM that his behaviour was unacceptable but he continued to act in the same manner. She attempted to discipline her son by banning him from watching TV, however, the argument between the two only escalated. JM pushed his mother away which caused AM to use physical discipline to stop JM's unmanageable behaviour.
JM called the police, and the police spoke to his mother when they arrived at the house. Despite her telling the police what happened they arrested her and took her to the police station. Police served her with an interim AVO with an application for a final AVO for hearing at the Local Court at a later date.
Successful defence against AVO application
O'Brien Criminal & Civil Solicitors represented AM who sought to defend the AVO application. We argued that the events on the night of the incident, AM's interactions with the police, and the issuance of the interim AVO caused her mental and emotional distress and a strain on the family's dynamics. In addition, the defence assisted in the preparation of statements from 16 people. They all provided strong opinions as to her being an excellent mother who had to deal with a troubled child. Further, there was consistent evidence that this was one-off incident.  She did not usually use physical discipline when dealing with her son.
AVO application withdrawn
Finally, we also argued that an AVO would not serve the purpose of protecting the child (which an AVO aims to do). Rather, it would impede upon the relationship between AM and JM as well as impact on the family dynamics. Based on this evidence, the application for the AVO was withdrawn.
If you're looking to defend an AVO application against you speak to O'Brien Criminal & Civil Solicitors for expert legal advice. Call (02) 9261 4281 for a free initial consultation.