9 x commit act of indecency, s 61N(2) Crimes Act 1900, sentence of imprisonment
Charges of acts of indecency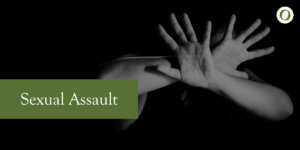 AC was charged with a number of serious offences relating to committing acts of indecency within the community.  The acts involved AC exposing himself to members of the public.
However, AC was a foreign national. He hoped for deportation back to his country of origin where he could receive psychological treatment and family support.
Charges dropped, followed by deportation
After O'Brien Criminal and Civil Solicitors negotiated with the police, 9 of 18 charges were withdrawn and dismissed.
At sentence, our lawyers presented evidence that AC had a psychiatric illness which required treatment and that he required support from his family.  His family were supportive of AC.
AC had spent 7 months in custody prior to sentence. AC received an aggregate sentence of imprisonment for 15 months with a non-parole period of 8 months.  In conclusion, deportation to his country of origin occurred when his non-parole period reached its expiry date.
If police have laid charges of acts of indecency or sexual assault against you, contact our criminal defence lawyers today.